We are so stoked to be part of Brighton Fringe bringing a bit of Cornish creative energy to the big smoke 😉 ! While you're in town enjoying the festival, there's of course our own Everyman amongst an amazing collection of Cornish artists performing in the Fleapit, stationed at One Church Gloucester Pl from 24 – 29 May. Whether you pop by for a show or stick around the Fleapit for a day to get the full Cornish experience, you might get a little hungry and thirsty so we've put together a list of the best places to eat and drink within a six minute walk. See you there xo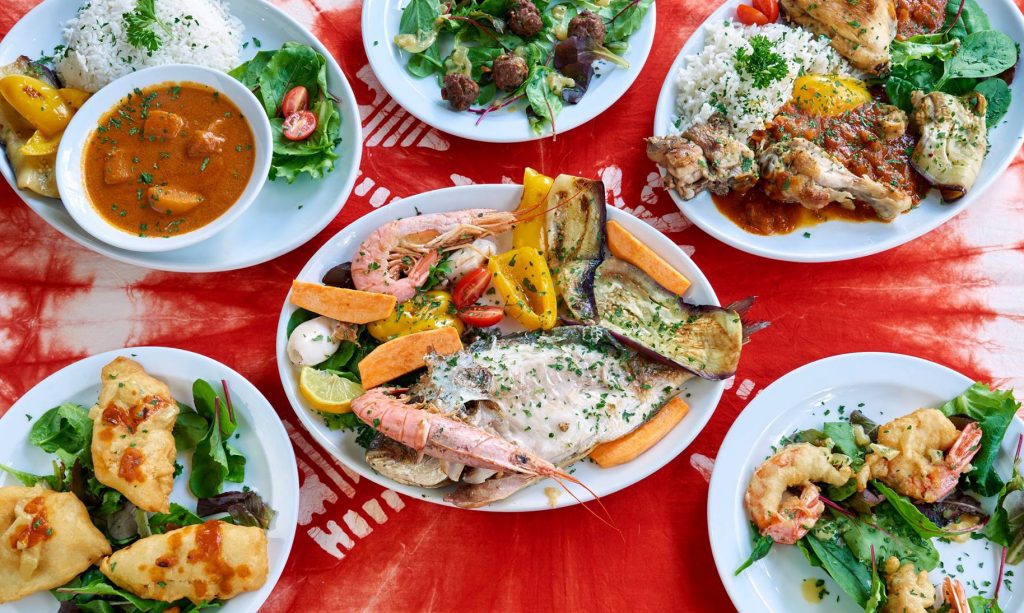 Le Baobab Cuisine offers a taste of gourmet cuisine from Senegal. The features meat and vegetarian dishes, but Senegal is on the coast of the Atlantic so the fish and seafood offerings are stand outs here. Grilled sea bass is served with vegetables soaked in flavour alongside red rice or perhaps try the maafe, yam and peanut stew–a scrumptious dish with a richness and sophisticated textures.
This casual spot boasts in-house brewing for a fun and feisty pint as well and a regular menu and a solid Sunday roast. A great option if you're coming with a big group – any of you who have booked a whole booth for Everyman will be well suited here. Only a one, yes one, minute walk from the venue, it's a relaxed option for those of you looking to capital C chill. Side note – watch out for the axe throwing!
Fusing the purity of Japanese ingredients with the heat of Korean cuisine, Chef Min has created a warm and inviting atmosphere in which to welcome guests. Min trained throughout Japan, Korea, London and Brighton and opened his own restaurant just around the corner from our festival venue at One Church Gloucester Pl. The sashimi is carefully selected and gorgeous! Homemade kimchi is a perfect match for the undeniably delicious Korean seafood pancake. We'll see you there!
Coffee snob? Us too. If you're looking for a high quality energy kick throughout a long day of seeing the incredible cultural extravaganza at Brighton Fringe, this is the place to recharge. They roast their own beans so this super fresh coffee can show off its best taste. If you're not into coffee, the hot chocolate here is rich, velvety and satisfying.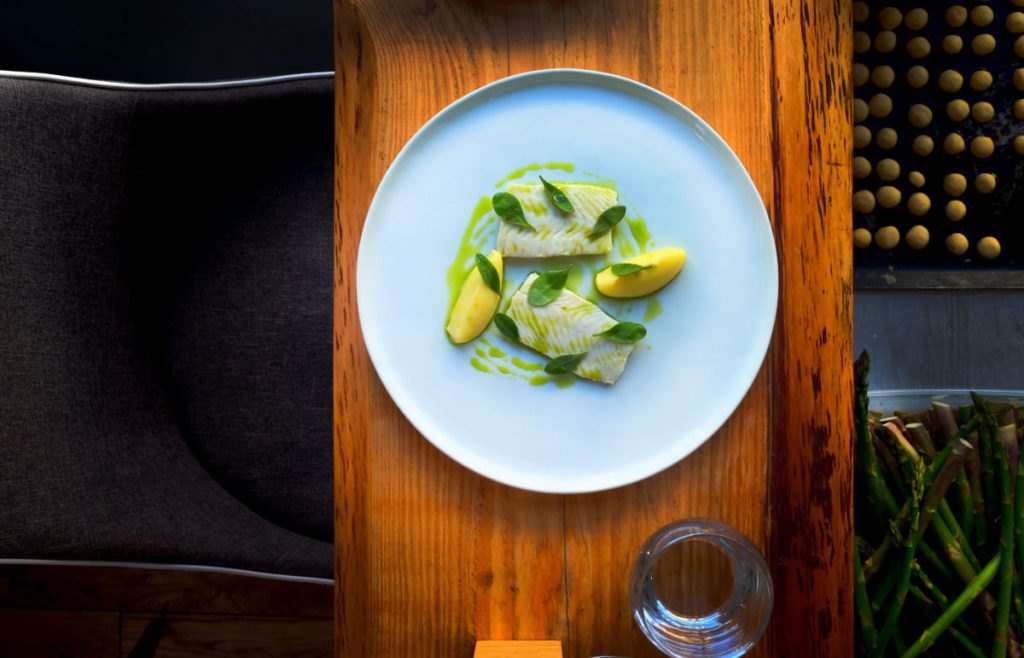 Fancy something a bit posh? Yeah, us too sometimes. Isaac At is a modern British restaurant "serving Sussex on a plate". How about some succulent local lamb with foraged wild garlic and, yum, those impeccable British potatoes? They also have a vegetarian tasting menu that shows off the earthly depth of that local flavour. Can't wait to try it.